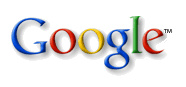 The Wall Street Journal has reported that Google is working on a mobile payments system for Android users.
Consumers would be able to use their smartphones to pay for transactions at retail stores, simply by holding their Android-powered device near a reader at a checkout. The web giant has reportedly teamed with
Citigroup
and
Mastercard
on the project
.
Paying for products and services using mobile phones is not nearly a new concept, as it has been rolled out in some areas across Europe.
Nokia
has been pushing for the technology to emerge worldwide, using
Near-Field Communication (NFC)
.
According the WSJ report, Citigroup customers with credit or debit cards will soon be able to download an Android app that works with one model currently on the market (and several coming soon), enabling them to use their phones to make transactions.