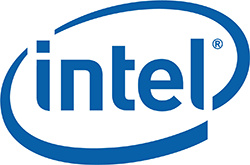 Intel Corporation today announced its third generation Solid-State Drive 320 Series.
The SSDs are based on 25-nanometer NAND flash memory, replacing and building on the high-performance Intel X25-M SATA SSD. "Intel designed new quality and reliability features into our SSDs to take advantage of the latest 25nm silicon, so we could deliver cost advantages to our customers," said Pete Hazen, director of marketing for the Intel Non-Volatile Memory (NVM) Solutions Group.

"Intel's third generation of SSDs adds enhanced data security features, power-loss management and innovative data redundancy features to once again advance SSD technology. Whether it's a consumer or corporate IT looking to upgrade from a hard disk drive, or an enterprise seeking to deploy SSDs in their data centers, the new Intel SSD 320 Series will continue to build on our reputation of high quality and dependability over the life of the SSD."

The Intel SSD 320 Series comes in 40GB, 80GB, 120GB, 160GB and new higher capacity 300GB and 600GB versions, and uses the SATA II interface (3Gbps). The SSD Series produces up to 39,500 input/output operations per second (IOPS) random reads and 23,000 IOPS random writes on its highest-capacity drives.



In addition, the company has more than doubled sequential write speeds from its second generation to 220MB/s sequential writes and still maintains one of the highest read throughputs at up to 270MB/s sequential reads.

Intel SSD 320 prices, based on 1,000-unit quantities, are as follows: 40GB at $89; 80GB at $159; 120GB at $209; 160GB at $289; 300GB at $529 and 600GB at $1,069. Consumer pricing will depend on retailers.