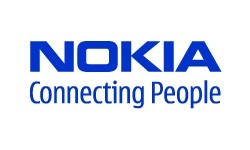 Nokia has responded to a setback last Friday in its patent infringement pursuit of Apple by filing a new complaint with the institution.
Once again, the Finnish handset maker accuses
Apple
of infringing several of its patents with technology used in iPhones, iPads and other Apple products. The new filing relates to seven patents covering multi-tasking operating systems, data synchronization, positioning, call quality and Bluetooth.
"Our latest ITC filing means we now have 46 Nokia patents in suit against Apple, many filed more than 10 years before Apple made its first iPhone,"
Paul Melin
, Nokia's vice president, intellectual property,
said in a statement
.
Last Friday, an ITC judge found that Apple did not infringe five patents held by Nokia. Unsurprising, Nokia has said it does not agree with the ITC's determination and is waiting the full details of the ruling before it decides how to move forward.
"There is a significant degree of frustration shining through Nokia's announcement ... but more than anything else, Nokia is sending out a strong and unambiguous message that at the end of this epic battle Apple is going to have to send royalty checks to Finland,"
said
Florian Mueller
, independent specialist and blogger on patent battles.