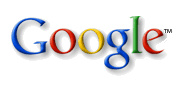 Search giant is to be audited for next twenty years following Buzz privacy complaints.
The
U.S. Federal Trade Commission (FTC)
has said Google
"violated its own privacy promises"
in how it created and ran its Buzz social network. The company has reached an agreement with the FTC to put the
Buzz
fiasco behind it once and for all.
"Google Buzz fell short of our usual standards,"
Google said in a
blog post
.
"While we worked quickly to make improvements, regulators unsurprisingly wanted more detail about what went wrong and how we could prevent it from happening again. Today, we've reached an agreement with the FTC to address their concerns."
Google will be required to undergo a privacy review every two years for the next twenty years. GMail users cried foul not long after the launch of Buzz. One particular problem was how Buzz would list other GMail users that you were frequently in contact with.
This feature could be turned off, but was on by default and not clear that it could be turned off. This, no doubt, led to embarrassing situations such as it being publicly displayed that a user was in contact with his/her ex-partner.
"Google also offered a 'Turn off Buzz' option that did not fully remove the user from the social network,"
the FTC said
.
This is yet another blunder for Google on privacy issues. The company had to admit last year that it had collected data from unsecured wireless networks near its Street View vans around the world.