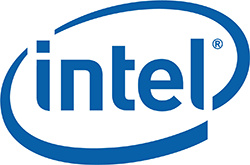 Leaked Intel roadmap confirms rumors of PCI Express 3.0 support in Ivy Bridge processors.
The integrated
PCI Express
controller features sixteen
PCIe 3
lanes (can be routed to 1 x16 slot, or 2 x 8 slots) and four PCIe 2 lanes. The third-generation PCI Express controller raises the available bandwidth for each lane to 1GB/s from 500MB/s.
Ivy Bridge
will be Intel's first processors built on 22nm technology (die shrink of Sandy Bridge architecture.) They feature
several improvements over Sandy Bridge
, including the PCI Express Gen 3 lanes and also a new DirectX-compatible GPU that can drive three monitors.
Coupled with the upcoming
Panther Point
chipset, an Ivy Bridge based system would also support USB 3.0 natively (four USB 3.0 ports, 10 USB 2.0) using a dedicated XHCI controller providing each port full 5Gbps bandwidth. Panther Point will also provide for two SATA 6Gbps ports and four SATA 3Gbps ports.
No time frame has been given for the release of Ivy Bridge processors in the roadmap.