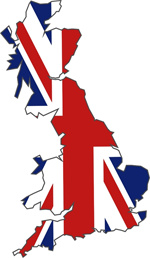 UK Government-backed website pushed by Prime Minister David Cameron found to link users to malware.
StartUp Britain
was found to be linking to a page that served fake anti-virus scareware garbage to users. The website, designed to champions the UK's start-up businesses, only launched on Monday. The operators of the website removed the link when they were informed.
"There were some issues with a link on the website at the launch. This issue has been addressed and any links that were not operating as intended have been amended or removed,"
StartUp Britain
told the BBC News website
in a statement.
The website featured a link to an article about billionaire
Warren Buffet
. The page then took users to a fake banking website, which attempted to peddle the malware.
"It went to a third-party site, bankling.com, where users were redirected to a fake anti-virus page given a prompt saying their computer was infected and encouraging them to download a fix,"
Paul Baccas
, a senior threat researcher at
Sophos
, said.