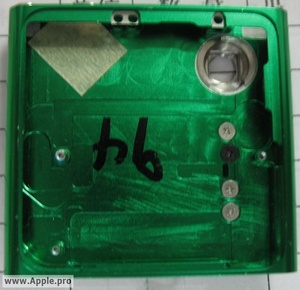 Although unconfirmed, a leaked photo of the upcoming iPod Nano 7th generation appears to suggest that the device will be adding a camera.
Apple.pro
, known for leaking pictures of past
Apple
devices, posted the picture this weekend but even the author could not verify its authenticity.
Apple added a camera to the 5th generation of the Nano but then completely changed the form factor for the 6th version, making it much smaller and lighter, while removing the camera.
The site speculates the camera should be added without changing the form factor of the 6th generation.
Apple.pro has accurately shown off the form factor of the previous six generations of the device but has been less accurate for MacBook rumors.