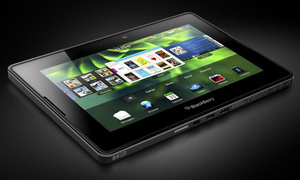 An article from
Digitimes
today has pointed to an embarrassing reason as to why the RIM PlayBook tablet was delayed.
Short answer: Blame
Apple
.
The report explains that
"sources from touch screen panel makers also pointed out that PlayBook shipments were postponed for about a month from the original schedule due to a delay in software testing as well as shortage of touch panels because Apple already booked up most of the available capacity."
It has been reported that Apple pre-paid for up to $4 billion worth of components, making sure that it can somewhat corner the market and ensure the iPad 2 is produced with no delays.
The RIM BlackBerry PlayBook tablet will hit the US and Canada on April 19th with a price tag of $500 USD.