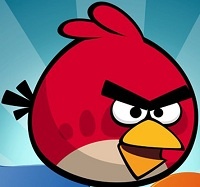 Rovio and
Microsoft
have confirmed this week that the blockbuster game 'Angry Birds' is headed to Windows Phone 7 devices on May 25th.
Delayed for legal reasons,
the game was originally set
for a February launch on the platform.
The game will feature 195 levels and will be available in the Xbox Live portion of the app marketplace.
It is unclear if the game will be free or not.
Additionally, Microsoft has expanded the Windows Mobile App Marketplace to 35 countries and has announced major apps like
Skype
, Layar,
Spotify
and Amazon will be coming with the "mango"
firmware
update in September.