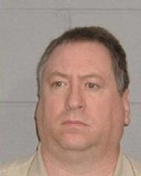 Bruce Raisley of Kansas City, Missouri has been sentenced to two years of prison this week after being convicted of creating a virus that infected 100,000 computers and used them to
DDoS
sites that wrote articles showing him in a bad light.
The hacker was "formerly a volunteer for the organization Perverted Justice, which works with police and the popular NBC reality TV show 'To Catch a Predator,'" explains
Reuters.
Hidden cameras document adults trying to have sex with minors, and the pedophiles are then turned over to the police.
Raisley left the group after getting into a heated dispute with the founder of the organization, Xavier Von Erck.
In retaliation, Van Erck began pretending to be "Holly," striking up an online relationship with Raisley. Raisley eventually decided to leave his wife for "Holly."
Van Erck then photographed Raisley at the airport waiting for "Holly" to arrive.
A number of sites, including Rolling Stone, picked up on the piece and published articles.
Humiliated, Raisley then created the virus and managed to infect 100,000 host computers, using them to DDoS any site that had written the story about him. In addition to the jail time, Raisley must pay $90,000 combined to the sites for any downtime caused.