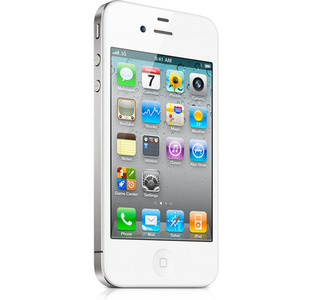 Almost one year after it was first announced, the white iPhone 4 model will go on sale tomorrow, for Verizon and AT&T.
The phone will be available through
Apple
, the two carriers, and most retailers that carry other Apple products.
Says Philip Schiller, Apple's senior vice president of Worldwide Product Marketing:
The white iPhone 4 has finally arrived and it's beautiful. We appreciate everyone who has waited patiently while we've worked to get every detail right.
Outside of the U.S., the oft-delayed white iPhone will be available in Austria, Australia, Belgium, Canada, China, Czech Republic, Denmark, Finland, France, Germany, Hong Kong, Ireland, Italy, Japan, Luxembourg, Macau, Netherlands, New Zealand, Norway, Singapore, South Korea, Spain, Switzerland, Sweden, Taiwan, Thailand and the UK.
Same pricing applies.