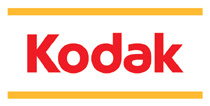 The U.S. ITC has ruled in favor of Eastman Kodak this week, claiming the company's camera technology does not violate Apple's patents.
Two of the patents were ruled to not be infringing while the third was "invalid." The decision will go to the six-member ITC for a final review.
Apple
opened the case in April 2010, counter-suing Kodak after the camera patent company sued Apple and RIM over patents related to how images are previewed on smartphones.
Kodak's original complaint was also ruled against by the ITC, meaning there have been no winners in this ongoing dispute.
That ruling is headed to the ITC panel for final review,
as well
.