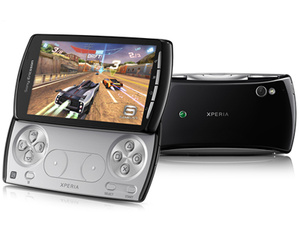 Verizon will bring the
Xperia Play
smartphone to the U.S. next week, May 26th.
Sony's "PlayStation Phone" is an Android device that has slide-out gaming controls.
The device has been available in Europe for two months now but the American launch kept getting delayed.
Sony's smartphone
will come pre-loaded
with Madden NFL 11, Bruce Lee Dragon Warrior, Asphalt 6: Adrenaline,
The Sims 3
, Star Battalion, Crash Bandicoot, and Tetris.
The smartphone will cost $200 with 2-year contract.