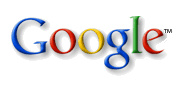 Google has confirmed that it will stop digitizing old newspapers, blaming publishers who were looking to make money off the archives instead of just leaving them free online like Google wanted.
All old digital articles will be found at
news.google.com/archivesearch
but the collection will not grow starting today.
Says Google of the move:
We work closely with newspaper partners on a number of initiatives, and as part of the Google News Archives digitization program we collaborated to make older newspapers accessible and searchable online.

"We don't plan to introduce any further features or functionality to the Google News Archives, and we are no longer accepting new microfilm or digital files for processing.
There are currently 3.5 million issues available in the collection, from 2000 different newspapers.
A March 23rd, 1752 edition of the Halifax Gazette in Nova Scotia is the oldest issue available.