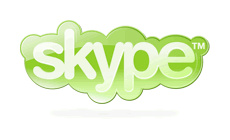 Skype founder Niklas Zennstrom predicts that Microsoft will capitalize on its $8.5 billion acquisition of the service.
"Skype's full potential hasn't been realized yet,"
he said in an interview at the
e-G8
forum underway in Paris. He suggests that Microsoft could push Skype into higher places if they expand it more into the mobile territory and if they make dramatic improvements to the quality of video calling on the Internet.
"I think that Microsoft has a huge opportunity to integrate it into a lot of their different services,"
Zennstrom said
.
"Of course they have so many different assets. If they do a good job integrating Skype, the company can grow even more."
Zennstrom will sell all of his shares in Skype once the Microsoft deal closes, and will no longer retain a management role at the company which he founded with
Janus Friis
in 2003. Skype has grown a lot since then, and touts 145 million users per month. eBay also owned Skype from 2005 until a consortium (of which Zennstrom was a part) bought it back in in 2009.
Microsoft can combine Skype services with many of its own existing products and services. One possibility is integrating it to the popular Outlook application so to provide video conferencing for business users. It will likely use Skype to boost its position in the mobile space however, after making several moves in the territory recently, such as partnering with
Nokia
.
"We still all travel a lot for meetings because you can't match the intimate experience of seeing someone in person, even with Skype video calling,"
he said.
"There is a lot more work to do on the core technology to improve quality of video calls."