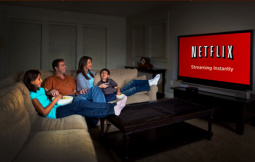 Netflix was down tonight temporarily with users trying to access the site from the Web or other devices getting the error posted at right.
While the service is back up and running (I'm
streaming
a movie via PS3 as I type), many experienced the downtime for hours.
Netflix has over 23 million users in the U.S. and Canada.
Angry users have blamed LulzSec for the downtime but it is unclear if the hacktivists are to blame.
For now, users are still reporting sporadic downtime, and there is no word if any data was compromised.