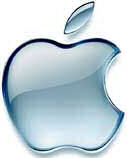 Apple removes Arabic language anti-Israel application from App Store.
"We removed this app from the App Store because it violates the developer guidelines by being offensive to large groups of people,"
Apple said. The application was only made available on the App Store several days ago. Intifada refers to two violent uprisings against Israel in the past.
Earlier this year, Facebook removed a
"Third Intifada"
page for much the same reasons. In that case, the page was originally left online despite complaints, and then later removed. Facebook confirmed the decision to remove it came after the calls for peaceful protest turned to incitements of violence.
The application removed by Apple gave links to nationalistic Palestinian material, and listed forthcoming protests and other events. Israeli Minister of Public Affairs and the Diaspora Yuli Edelstein, wrote to Steve Jobs recently to express disappointment that the application was available.
"From browsing through the articles, stories and photographs that appear in the app, it is clear that this is an anti-Israeli and anti-Zionist application that in fact, as its name suggests, calls for an uprising against Israel,"
the letter stated
.
Edelstein's ministry applauded Apple's swift response on Thursday. The application was developed by a Dubai-based firm.