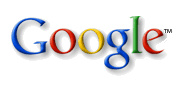 Inability to scale the services has directed priority elsewhere.
Google
announced on its official blog that both the
Google Health
and
Google PowerMeter
services will be retired within the next year. In both cases, the search giant is making it easy for users to download their data from either service in the meantime.
Google Health
intended to give users access to their personal health and wellness information.
"We wanted to translate our successful consumer-centered approach from other domains to healthcare and have a real impact on the day-to-day health experiences of millions of our users,"
the blog entry reads.
"Now, with a few years of experience, we've observed that Google Health is not having the broad impact that we hoped it would. There has been adoption among certain groups of users like tech-savvy patients and their caregivers, and more recently fitness and wellness enthusiasts. But we haven't found a way to translate that limited usage into widespread adoption in the daily health routines of millions of people."
The Google Health website will continue to operate as normal until January 1, 2012, and users will be able to download their health data right up to January 1, 2013. The data can be downloaded in several formats including PDF, HTML, XML, ZIP and CSV. Additionally, in the coming weeks, Google will add the ability to directly transfer users health data to other services that support the
Direct Project
protocol.
"In the end, while we weren't able to create the impact we wanted with Google Health, we hope it has raised the visibility of the role of the empowered consumer in their own care. We continue to be strong believers in the role information plays in healthcare and in improving the way people manage their health, and we're always working to improve our search quality for the millions of users who come to Google every day to get answers to their health and wellness queries."
Google PowerMeter
is a Google.org-led project that aimed to give people access to data surrounding their energy user. Studies showed that armed with basic data, consumers were able to reduce their energy use by up to 15 percent. Since the launch of PowerMeter, more people have stepped up in other areas into the space. The installation of Smart Meters and other home energy devices increased, and some U.S. states are making policies in the area.
"We're pleased that PowerMeter has helped demonstrate the importance of this access and created something of a model. However, our efforts have not scaled as quickly as we would like, so we are retiring the service,"
Google's announcement
reads
.
Users of PowerMeter will have access to the tool up until September 16, 2011, and will be able to download any of their data in the CSV format under
"Account Settings."
"Momentum is building toward making energy information more readily accessible, and it's exciting to see others drive innovation and pursue opportunities in this important new market. We're proud of what we've accomplished with PowerMeter and look forward to what will develop next in this space."