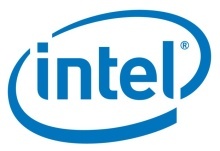 U.S. anti-trust regulators OK an Intel pursuit of assets from bankrupt firm.
Nortel Network Corp
, a bankrupt manufacturer of telecommunications gear, has tech firms circling its carcass like vultures looking to get their hands on assets. The
Federal Trade Commission (FTC)
has given the green light to chipmaker Intel to pursue the assets, competing with
Apple
(already given approval),
Google
and
Ericsson
to do so.
The biggest treasures to be plundered from Nortel's remains are in the 6,000-strong patent portfolio and patent applications that it wields. The patents cover everything from networking to semiconductors. Intel has been keen to make inroads into the wireless market, having purchased
Infineon Technologies AG
's wireless chip interests this year.
Having declared bankruptcy in January 2009, Nortel has already sold off most of its physical assets. Starting on Monday, the
patents are to be sold off at auction
. Apple and Google are expected to fight it out for patents relating to Long-Term Evolution (LTE), and other 4G wireless technologies.