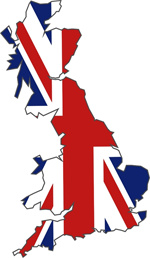 Ryan Cleary was arrested this week in FBI / Scotland Yard LulzSec probe.
The 19 year old was granted bail, but remains in custody after objections from the prosecution.
Ben Cooper
, defending Mr Cleary, said he was concerned about him remaining in custody. The court had been told that Cleary suffers from Asperger's syndrome, being highly intelligent but with social interaction difficulties.
The prosecution, which refused to reconsider the bail appeal, accuse Cleary of setting up a DDoS attack on the Serious Organised Crime Agency on June 20, and attacked the websites of the
International Federation of the Phonographgic Industry
twice in late 2010.
He has also
been accused of
making, adapting, supplying or offering to supply a botnet to carry out distributed denial of service attacks against web targets.
If Cleary is released on bail, he will be banned from having possession of any device that can access the Internet. No Internet access will be permitted at his home, and he will be prohibited from leaving his home without his mother.