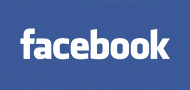 GSV Capital Corp adds Facebook shares to its portfolio.
GSV
announced on Monday
that it had bought 225,000 shares of
Facebook
, the world's largest social networking website, at a cost of $29.28 per share. Facebook, which by one estimate hit 750 million global users recently, is threatening the
Google / Yahoo / Microsoft
establishment online as its worldwide traffic continues to climb.
This year, it will overtake
Yahoo Inc.
in revenue from online display advertising, with more than $2 billion. The company has roughly 2.4 billion outstanding shares, and executives have admitted that it is inevitable that the company will be taken public.
GSV's $6.6 million investment in Facebook shares represents about 15 percent of the California-based investment firm's portfolio.
A group of Facebook shareholders were reported to be trying to unload $1 billion of stock on the secondary market, in a transaction that would also set a $70 billion value on the company. With that valuation, Facebook would sit just below
Amazon Inc.
,
HP
or
Cisco
.