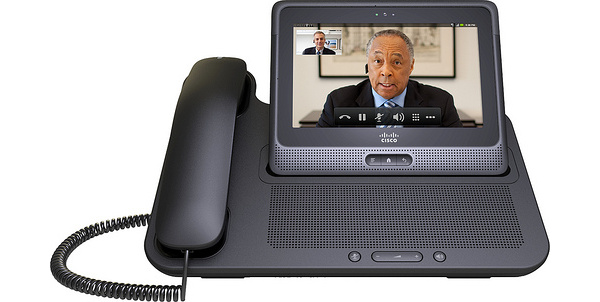 Cisco has announced the price for its Cius tablet with the ambiguous "under $750" price point.
Adding to the confusion, the company says added options can bring the price to "below $700 for some customers."
The company will release the tablet on July 31st, coinciding with the end of their fiscal year. The device is aimed at corporate customers.
Cisco's 7-inch Cius will runs on Android 2.2 and weighs 1.5 lbs. Under the hood, the device has a very power-efficient
Intel
Atom Z615 chip at 1.2GHz.
The company has confirmed the device will be upgraded to Honeycomb but no timetable was provided.
Finally, the company has created "AppHQ" applications native for the Cius and says enterprise customers have shown interest. AppHQ will help "companies create private app storefronts where their employees will be able to find, publish and buy applications for business use," says
CW
. The store will also let IT managers have control over which Android Market applications can be installed on the device.
Most importantly, the Cius is deeply integrated into popular Cisco products like Webex, Quad, Jabber and TelePresence which should help it find a corporate fanbase.