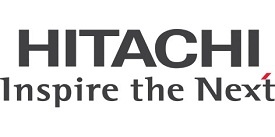 Hitachi wants to be part of combined LCD panel producer.
According to the
Nikkei
business daily, Hitachi Ltd is interested in joining on-going talks between
Sony Corporation
and
Toshiba Corp
to combine units that produce small and mid-size LCD panels. Sony and Toshiba reportedly kicked off the talks earlier this month.
The combined unit would make small and mid-sized LCD panels for use with smartphones and tablet PCs. A combined entity made up of the manufacturing units of Hitachi, Toshiba and Sony could be launched as early as this year, according to the Nikkei report.
Reuters
also reported earlier this month that a stake in the new combined entity could be sold to the Japanese government for about $1.2 billion.