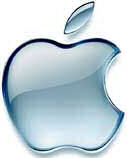 South Korean firm brings case to U.S. Federal Trade Commission.
Samsung has asked the
U.S. International Trade Commission (ITC)
to ban the import of
Apple Inc.
's iPhone, iPad and iPod products. The filing alleges that Apple Inc.'s products infringe on five of Samsung's patents related to telecommunications standards and user interfaces.
Additionally, Samsung
also filed a new patent lawsuit
against Apple in Delaware on Wednesday.
Back in April, Apple sued Samsung in a California federal court for
"slavishly"
cloning the iPhone and iPad in its smartphone and tablet PC products. Samsung countersued Apple in California in response. Last week, Apple filed a lawsuit against Samsung in its home territory of South Korea.
If the ITC agrees to investigate Samsung's allegations against Apple, it could lead to a lengthy process to determine if import of the popular products should be banned.
While being a rival to Apple in smartphones and tablet PCs, Samsung also provides Apple with a large amount of microchips, including the A4 and A5 SoC's. Rumors this week suggest that Apple is looking to dump Samsung for the
Taiwan Semiconductor Manufacturing Company (TSMC)
for the production of the A6 SoC to be used in the next generation of Apple devices.