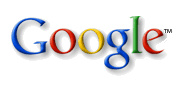 Judge refuses to dismiss claim that Google violated federal wiretap laws.
Google
had requested that the lawsuit be dismissed, but U.S. District Judge
James Ware
in San Francisco paved the way for the lawsuit to proceed. Individuals from various states in the U.S. say that Google intentionally intercepted data from their personal wireless networks.
The data was intercepted by Google's
Street View
cans. The search giant admitted last year that it had unintentionally collected payload data from unsecured wireless networks while its vans were taking panoramic pictures of locations all around the world.
Judge Ware did throw out some claims made by the plaintiffs however, which alleged violations of state wiretap statutes and a claim under California's unfair competition stature. The lawsuit against Google is seeking class-action status.
"We believe these claims are without merit and that the court should have dismissed the wiretap claim just as it dismissed the plaintiffs' other claims,"
Google said
in a statement.
"We're still evaluating our options at this preliminary stage."