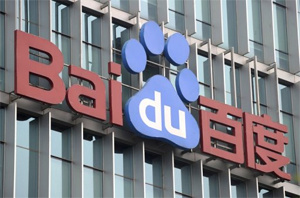 Baidu has started a licensed digital music service this week, thanks to an agreement with One-Stop China, a joint venture that includes Universal Music Group, Warner Music and
Sony
Music among many other smaller labels from China.
OSC will license Baidu all of their catalogs and new releases, all of which can be streamed or downloaded.
Baidu says they will
"remunerate music content owners on a per-play and per-download basis for all tracks delivered through the Baidu MP3 Search service, as well as Baidu's newly launched social music platform, ting!."
Membership for ting! is free, and the service is ad-supported.
Adds Baidu CFO Jennifer Li:
Baidu has always striven to provide the best possible experience to our users. Our partnership with One-Stop China marks an exciting new beginning. I'm confident that Baidu, the Chinese music fans, recording artists, and the record companies alike will all benefit from this win-win partnership.