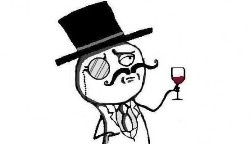 Scotland Yard has announced that LulzSec spokesperson 'Topiary' has been arrested today.
A specialist cybercrime group
raided a house
in Scotland's Shetland Islands, arresting the 19-year-old.
Topiary, who is said to only be the spokesperson for the group and not actually involved in any of the "hacking," has given a handful of interviews in the past weeks.
The teen also gave interviews when he was a part of Anonymous.
LulzSec, despite disbanding last month,
the group caused 50 days of mayhem
, hacking police officials, corporations and revealing emails/passwords.