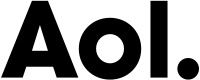 Aol has announced the launch of their "AOL
HD
" app, which will "deliver rich high-definition video to users across connected TV platforms."
The free app will give access to AOL video and audio content, on platforms like Boxee and Roku, which have dedicated channels.
Says Rob DelaCruz, General Manager for AOL HD:
There has been explosive growth in the number of users who watch and interact with internet content on their televisions. We're uniquely positioned to serve this audience, delivering premium original content in a rich high definition experience and engaging users across all of their screens.
AOL HD will feature content from Huffington Post, Engadget and Moviefone alongside AOL Music's full
CD
Listening Party (CDLP) audio content.