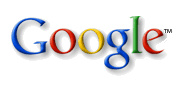 Google gets itself into a new arena.
Months after acquiring ITA, a leader in flight comparison software, the search giant has now launched a service for finding and booking hotels.
"Google Hotel Finder is an "experimental search tool,"
says the company
, who has launched the service in the US for the time being.
Integrating Google Maps, the service will help users refine their choices with price, stars, user rating and geographic location.
Interested users can then create a list of choices and book the hotel directly through Priceline, Travelocity, Expedia, Hotels.com and others.