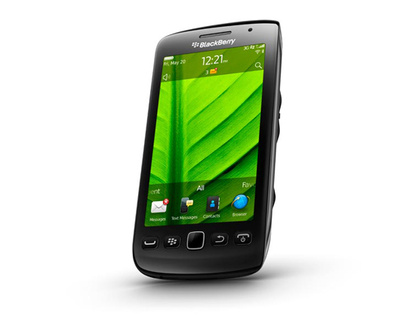 RIMM has confirmed the long-rumored BlackBerry 9900 and a few new "Torch" devices, including a fully touchscreen version.
Each of the phones will run on the new BlackBerry 7 OS. BlackBerry 7
"introduces a next generation BlackBerry browser with a significantly faster, more fluid web browsing experience that is among the best in the industry. Combining the dramatically improved performance of the advanced WebKit browser engine together with the powerful hardware enhancements found in the BlackBerry 7 based smartphones delivers browsing results that are up to 40% faster than BlackBerry® 6 based smartphones and up to 100% faster than BlackBerry® 5 based smartphones*.

Additional enhancements to this next generation BlackBerry browser have also optimized zooming and panning for smoother web navigation and optimized HTML5 performance for incredible gaming and video experiences,"
says
the press release
. There are also tons of other "goodies" with BB7, including built-in premium apps, and BBM6.
The company says the launch (later this month) will be its largest ever, with 5 phones in total being launched.
RIM's new Bold 9900 and 9930 are updated versions of the Bold from 2009, with a keyboard and touch display. The BlackBerry 9810 will have a touchscreen and slide-out keyboard and the Torch 9850 and 9860 will go all-touch.
Each smartphone has a 1.2 GHz processor,
HD
video recording, 24-bit high
resolution
graphics, 8GB of onboard memory and NFC (Near Field Communications).
The all-touch devices have 3.7-inch screens while the slide-out has a 3.2-inch.