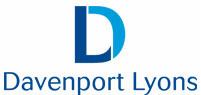 Pair behind threatening letters for alleged piracy given hefty fines.
Davenport Lyons
former intellectual property partner
Brian Miller
, and current equity partner
David Gore
, have been fined £20,000 each for sending intimidating letters to Internet users accused of illegal file sharing activity. Additionally, the pair have been ordered to pay £150,000 to the
Solicitors Regulation Authority (SRA)
to cover some its costs for bringing the case to prosecution.
The fines here handed down at a hearing before the
Solicitors Disciplinary Tribunal (SDT)
on Monday. Between 2006 and 2009, Miller and Gore sent over 6,000 letters to alleged pirates on behalf of clients that included Topware Interactive and Atari.
Which?
had filed a complaint with the SRA over the letters, saying the solicitors were bullying and being excessive. It also alleged that the letters contained false assertions on copyright infringement, such as a claim that failing to secure an Internet connection was grounds for legal action. The pair also increased the level of compensation claimed over the period of correspondence. The letters typically demanded £500 to be paid in compensation to avoid it going any further.
The men were found guilty of breaching the
Solicitors Code of Conduct
, by allowing their independence to be compromised, not acting in the best interest of their clients and bringing the legal profession into disrepute.
"Some of those affected were vulnerable members of the public. There was significant distress. We are pleased that this matter has been brought to a conclusion and hope that it serves as a warning to others,"
an
SRA spokesperson said
.