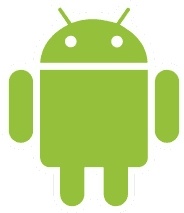 Research shows the growth of Android-targeting malware.
Research carried out by mobile security firm
Lookout
suggests that mobile users with
Android
handsets are 2.5 times more likely to encounter malware now than they were just six months ago. The report said that mobile users have a 30 percent likelihood of clicking on a malicious link.
Of course, most malicious links and crafted pages target PCs and so are harmless even if a mobile user encounters them, but some do not discriminate based on operating system and will attack mobile browsers in use.
Phishing attacks also affect mobile users the same way as desktop users.
The report estimates that half a million people were affected by Android malware in the first half of 2011. In January, 80 apps were known to be infected with malware. That tally
rose to 400 by June
.
A problem now has also arisen when apps confirmed to be cleaned are updated to include malware. Two of the most prevalent Android threats are
DroidDream
and
GGTracker
. The latter is the first known threat designed to steal money from Android users in the U.S. by signing up for a premium text subscription service and costing the user between $10 and $50.