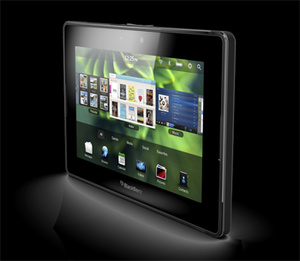 Sprint has noted today that it has killed off plans to release a
WiMax
4G BlackBerry PlayBook, citing low demand.
RIM, maker of the BlackBerry, and Sprint, said it was a "mutual decision" to cancel the 4G tablet, which was announced in January.
The carrier will continue to sell the Wi-Fi-only model of the device and it is unclear whether AT&T and Verizon will make similar decisions to axe the 4G model.
Says Page Alves
, Sprint's head of business services:
Right now the majority of tablets are Wi-Fi only. People use tablets in fixed locations.
The 7-inch PlayBook came to the market to mixed reviews, mainly due to its lack of a native email app.