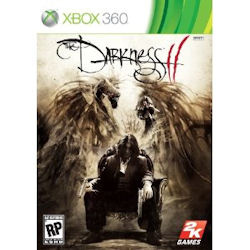 Focuses on upcoming 2K Games title, The Darkness II.
The heads of the
Christian Police Fellowship
have taken aim at violent video games, singling out an upcoming title from
2K games
,
The Darkness II
. Its complaint about the video game is that it will create a distorted perspective of police officers for younger gamers.
The group drafted a letter for politicians and game developers explaining their objections to violent content in many video games. It pushed for lawmakers and publishers to stop the same of games with violent content immediately.
"For whatsoever a man soweth, that shall he also reap,"
is quoted in the letter, lifted from the Bible.
2K Games responded to the group, telling
GameSpot
that,
"Reported stories regarding police officers in The Darkness II were erroneous. To be clear, there are no police officers in the game."
The Darkness II is due to be released on February 7 next year in the United States.