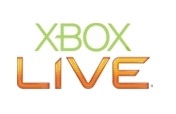 Man accuses Microsoft of charging him for a two year subscription without consent.
The plaintiff,
Ryan Graves
, claims that he had left his Xbox Live subscription lapse, leaving old credit card details on his account. Upon updating his details while buying a new subscription, he was charged twice. One charge was for the new subscription as planned, and the second was renewal of the expired subscription.
Graves argues that the two year subscription was against his wishes, and that
Microsoft
refused to refund him for the extra year subscription it charged.
He filed a lawsuit against Microsoft
seeking unspecified damages
.
"Plaintiff asserts claims for breach of contract, unjust enrichment, conversion, and violation of the Electronic Funds Transfer Act (EFTA), 15 U.S.C. § 1693, et seq., on behalf of himself and similarly situated Xbox LIVE Gold members," the legal complaint reads.