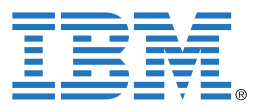 Dr Mark Dean says variety of devices are starting to end the era of the PC.
Dean was one of the engineers of the first IBM PC, holding 3 patents related to the technology. The original IBM PC set several standards that were followed and built-on over the years in the market. Now, Dean says that the era of the PC is ending, being replaced by the socially-mediated innovation brought by the PC itself.
"When I helped design the PC, I didn't think I'd live long enough to witness its decline,"
wrote Dean
.
"It's becoming clear that innovation flourishes best not on devices but in the social spaces between them, where people and ideas meet and interact."
Dean, who says his primary computer is now a tablet, said that PCs will be used a lot in the future but are no longer the force for innovation that they were for a couple of decades.
"It is there that computing can have the most powerful impact on economy, society and people's lives."
He made the comments while commemorating 30 years since the IBM personal computer. Microsoft also marked the occasion with a
blog post
, but instead said that the world is moving into a "PC-plus" era, pointing out that over 400 million PCs are projected to be sold this year.