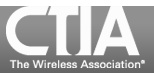 Warns Internet users about
"you've won a cellphone"
scam.
The trade group, which represents the wireless industry in the United States, said it was alerted to an e-mail that used the group's name and logo as part of a scam. Of course, this is nothing new, and they are almost always followed by such a warning.
The contents of this e-mail are what make it more interesting, since it is quite clearly a scam. It should win awards for the sheer lack of effort put in. For additional comic value, the scam e-mail even claims its from the
Fraud Prevention Unit
at CTIA.
From: C.T.I.A PROMO OFFICE
To:
Sent: Monday, August 8, 2011 6:12 PM
Subject: CTIA PHONE WINNING NOTIFICATION!!!!
CONGRATULATIONS ,
THANKS YOU FOR COMPLLYING WITH US FROM THE TEXT MESSAGE WE UNDERSTAND YOU HAVE NOT BEEN TOLD ABOUT YOU USING YOU MOBLIE PHONE AND QUALIFYING TO WIN. WELL I'LL TAKE THIS TIME TO EDUCATE YOU ON HOW WE CAME UP WITH THIS PROMO THIS YEAR SINCE 1984 WHEN THE ASSOCIATION STARTED WE HAVE NEVER HAD A GOOD OUT SALES BEFORE,SO IN OUR OWN WAY TO SAY THANK YOU TO MOBILE PHONE USERS WE HELD A PROMO DRAW, WE GOT YOUR NUMBER FROM THE INTERNATIONAL NETWORK COMMAND BT TRACKING OUR CELL PHONE CHIPS. in order to to view your WINNINGS you are requested to follow the link below.

VIEW MY WINNINGS NOW.

CONGRATULATIONS ONCE AGAIN.....
CONTACT THIS LINES FOR MORE INFO:+229-991-82-960 :+229-991-82-919/ EMAIL : promo_ctia@att.net (C) http://www.ctia.org/
Thanks for your co-operation.

Fraud Prevention Unit
Legal Advisor
CTIA.
CTIA (C)2011 will periodically send you information about site changes and enhancements.
Please do not reply to this e-mail. Mail sent to this address cannot be answered.
"CTIA takes the illegal use of our name and logo seriously. We are investigating this situation, but warn consumers that CTIA has nothing to do with this message. If you receive an email with our name and logo saying you 'won a cellphone,' we advise you to not respond,"
CTIA's Senior Vice President and General Counsel,
Michael Altschul
, said.