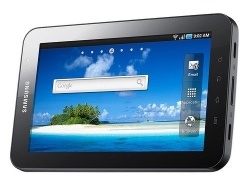 German court announces date to hear Samsung appeal.
Samsung
is seeking to overturn a preliminary injunction that prohibits it from importing its
Galaxy Tab 10.1
into the German (and most of the European) market, following a complaint made by
Apple Inc
. The iPad-maker has accused Samsung of slavishly cloning its products with its Android-packing smartphones and tablet PC.
Despite the injunction, German retailers have continued to sell the Galaxy Tab 10.1 as the injunction does not necessarily apply to them. Apple could go back to court to have the injunction to new
"defendants"
but is unlikely to do so, as the same retailers are big Apple customers.
Apple has targeted Samsung in the United States, Australia, Europe and South Korea. It has asked a court in The Hague to impose a similar ban for infringement of three patents. If the court agreed, it would stop the Samsung products from being imported to the EU via the Netherlands.
Samsung will get a chance to
argue its case on August 25
, and a decision will follow within weeks.