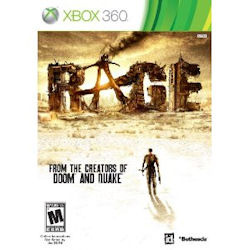 id Software's John Carmack puts PlayStation 3 (PS3) in second place.
For game developers, having a console with plenty of computational power and with high data capacity available per title is certainly an advantage. For id's
John Carmack
though, these selling points don't seem to be as important as the development tools available for the platform.
Carmack gave a speech at
Quake Con
earlier this month, in which he seemed to be leaning away from the PS3 console and toward its main rival,
Microsoft
's
Xbox 360
console.
RipTen
's
Dave Oshry
got a chance to talk to Carmack sometime later about the industry, and he decided to ask him about his preferred console.
"Well, it's the second best console ever made,"
Carmack responded when asked what he really thinks about the PS3 console. When asked the obvious follow-up question of which console he thought was the best, he replied,
"The 360."
He admitted that there are parts of the upcoming RAGE title where the PS3 has had an easier time due to the extra computational power under the hood, compared to the Xbox 360, but Carmack said it is not so much about the difference in hardware, it's more the dev tools that push him toward the Microsoft console.