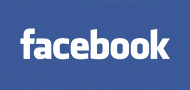 Interpublic Group has sold out part of their small stake in the social networking giant, valuing the company at $65 billion.
The ad company bought a 0.5 percent stake in 2006, when Facebook was a toddler, and the company has sold half of that today for $133 million.
Because they bought in so early, the company says it expects a "pre-tax gain of $132 million" on the transaction.
Says Interpublic:
Interpublic formed a strategic relationship with Facebook in 2006 that allowed us to fast-track the growth of our social media offerings on behalf of clients.

Facebook has since become a part of daily life for hundreds of millions of people around the world. Its ubiquity has meant the strategic value of our initial investment has moderated, while the financial value of that stake appreciated significantly. As a result, when an attractive opportunity to divest a portion of our position recently presented itself, we decided that it made sense to do so.

Today, we've agreed to sell half of our stake for approximately $130 million. Simultaneously, our board has authorized an increase in our share repurchase program by $150 million. We see this as an opportunity to further enhance shareholder value, and reflects our confidence in the long-term prospects for our company.