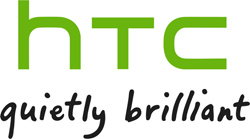 The mobile patent war rages on.
Taiwan's
HTC Corp.
has filed a lawsuit against
Apple Inc.
alleging patent infringement in Macs, iPhones and iPads. The lawsuit, filed in the U.S. District Court in Delaware, seeks a halt to the import of products found to infringe HTC patents.
Additionally, it also
seeks compensatory damages
and triple damages for
"willful infringement."
Apple has previously targeted HTC with patent infringement cases of its own, including a filing with the
U.S. International Trade Commission (ITC)
.
HTC said in July that it would consider trying to settle its patent dispute with Apple.