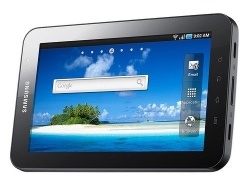 Injunction barring import and marketing of Samsung Galaxy Tab 10.1 now limited to Germany.
The German court previously had imposed a preliminary injunction at
Apple
's request, which affected
Samsung
in most of the European Union. Now, the court has lifted most of the injunction, so it only affects the German market and not areas outside the country.
The Duesseldorf regional court questioned its own authority to impose restrictions on international companies operating outside Germany. Now, the court says the ban is still effective in Germany, but also applies to
Samsung GmbH
(German Samsung Unit) throughout the European Union.
"We look forward to the opportunity to reassert our intellectual property rights at the hearing scheduled on August 25,"
Samsung
said in a statement
.
Apple accused Samsung of slavishly cloning the iPad 2 in its design for the Samsung Galaxy Tab 10.1. It has sued Samsung in the United States, Europe, Australia and South Korea, trying to get import bans enforced.