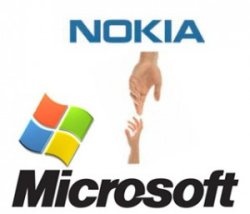 Nokia
has announced a partnership with
Polar Mobile
to provide mobile apps for more than 300 different content providers, including
Wired UK
,
Advertising Age
,
The Globe and Mail
, and
Shanghai Daily
.
The first 50 apps will be developed for the Symbian OS, and will be available globally through Nokia's Ovi Store next month. Apps for MeeGo and Windows Phone will come some time later.

Richard White, General Manager, Nokia Canada said, "Nokia is excited about the opportunity to team up with Polar Mobile to bring hundreds of quality apps to consumers around the world. Polar Mobile's ability to scale and attract a global set of brands is strategic in supporting Nokia's efforts in offering compelling apps and experiences for our users."

Certainly this move is good for Microsoft. One of the disadvantages faced by the Windows Phone platform is a relatively small number of apps compared to either the iPhone or Android. Bringing a handset vendor on board who will also invest heavily in apps is a big plus for them.

On the other hand, switching to a platform where that's necessary may be a foolish move on Nokia's part. It seems like they might be more concerned with being some platform's flagship brand than choosing the best OS for their phones.

That kind of thinking seems like a recipe for disaster.