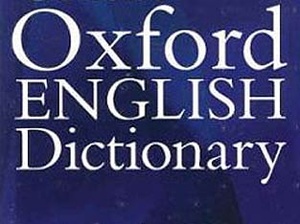 The 12th edition of the Concise Oxford English Dictionary has added 400 new words, including such mainstays as "sexting," "woot," "jeggings" and "retweet."
Another notable entry is "cyberbullying" which has been used in the mainstream media for years now.
Each new word is selected after its ubiquity is proven via a database of over 2 billion words drawn from contemporary websites and texts.
Says
the dictionary's editor Angus Stevenson:
It's how the dictionary has always worked - we get as much evidence as we can so we know it's not just a small number of people using the word and it's not going to disappear.

There's no official panel of cabinet ministers for new words or anything like that.