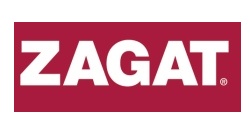 In an effort to boost their local service, Google has announced the acquisition of Zagat Survey today.
The popular review and ratings service will help Google add new features aimed at local businesses, daily deal shoppers and advertisers.
Zagat, which offers print and online reviews/ratings of hotels and restaurants, was found over 30 years ago.
Says Google:
Moving forward, Zagat will be a cornerstone of our local offering--delighting people with their impressive array of reviews, ratings and insights, while enabling people everywhere to find extraordinary (and ordinary) experiences around the corner and around the world.
Zagat will likely be closely integrated into Google Places and Maps in the near future.