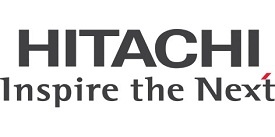 Hitachi Deskstar 7K1000.D drive family is now shipping worldwide.
After becoming the first to ship a multi-disk 1TB hard disk drive back in 2007, Hitachi Global Storage Technologies can now also boast that it has squeezed 1TB on a single disk in a new series of its HDDs. The Hitachi Deskstar 7K1000.D drive family has begun worldwide shipments.

"The areal density race continues and while having the highest capacity is appealing, reaching 1TB per platter is equally important as it serves a full range of applications and opportunities across the industry's largest market volume," said Brendan Collins, vice president of product marketing at Hitachi GST.

"As we ship our first 1TB per platter drives, we know we're delivering capacity, reliability and value to a broad customer base. Not only are we shipping our 1TB per platter drives to our own Branded Business, but we are shipping to our channel partners as well, enabling them to design affordable HDD-based solutions at attractive price points."