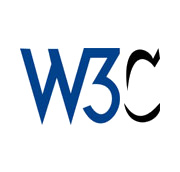 Group promises that work on
"Do Not Track"
standards is starting.
Around the world, privacy concerns have been raised as advertising firms track the habits of regular Internet users as they go about their daily online business. The tracking helps the firms to target more adequate advertisements at users with different tastes, but not everyone is OK with all the methods if tracking in practice.
This has prompted privacy groups and regulators in the United States and Europe to call for
"Do Not Track"
features to be offered to Internet users, giving them the option to opt out of this form of data gathering.
W3C
has announced the creation of the
Tracking Protection Working Group
, which will meet September 21-22 with an ambitious timeline to publish standards by mid 2012.
"The W3C's action here can help protect consumers from unwanted tracking. Microsoft welcomes the opportunity to work with the industry and governments on a web standard based on our earlier work,"
said
Dean Hachamovitch
, Corporate Vice President, Microsoft Internet Explorer.
W3C is seeking broad-based participation, hoping to gather together browser vendors, search engines, advertising networks, regulators, civil society actors, and many other interested parties involved in the task. The group will be led collaboratively by a pair of industry-sponsored co-chairs, one from Europe, one from the US, of which the first is
Aleecia M. McDonald
, senior privacy researcher at
Mozilla
.
"Mozilla's work with Do Not Track aligns well with our non-profit mission and commitment to technologies that advance user choice online,"
said McDonald.
"As co-chair of the Tracking Protection Working Group, I look forward to working with W3C members on standardizing Do Not Track and Tracking Protection Lists. These technologies present fantastic opportunities to improve transparency, to provide meaningful and useful privacy tools for users, and to enhance the trust relationships online that are so vital to commerce and advertising."