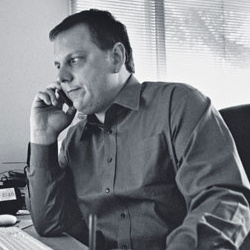 The power struggle between
Michael Arrington
and
Ariana Huffington
over control of the
TechCrunch
blog has ended with
Arrington
leaving to concentrate on his new venture fund.
According to a statement from
AOL
,
"Michael Arrington, the founder of TechCrunch has decided to move on from TechCrunch and AOL to his newly formed venture fund."
Editorial control of
TechCrunch
was
wrested from Arrington
earlier this month by Huffington, who runs
The Huffington Post
. Both content providers
were purchased
last year
by AOL
.
At issue was the venture fund mentioned in
AOL
's statement.
Arrington
fought back, citing an earlier promise of editorial control. He demanded
AOL
either return control to him or sell
TechCrunch
back to its original investors. He threatened to discontinue his association with the website.
They apparently decided his presence wouldn't be required.
Today they named Erick Schonfeld, who has been with the blog since 2007, as
Arrington
's replacement. They also indicated more editorial changes would be coming in the next few months.