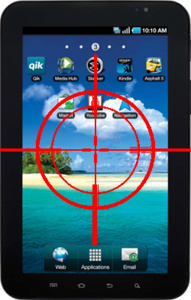 Samsung
has gone on the offensive in their ongoing patent war with Apple over smartphones and tablets. They are suing
Apple
in France over the iPhone and iPad.
The new suit revolves around three
Samsung
patents related to 3G technology.
Perhaps taking a shot at
Apple
, a
Samsung
spokesman
told Agence France-Presse
,
"The complaint focuses on three technology patents, and not on the design of the tablets."
Apple
's suit against
Samsung
in Germany, which has resulted in
a ban on sales
of the Galaxy Tab 10.1 by their subsidiary in that country, is based on alleged violations of a Community Design Patent which
appears to cover
all thin tablets with rounded corners sold in the EU.
In addition to the new lawsuit in France,
Samsung
has appealed
the German ruling.