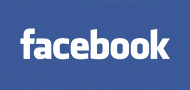 Five found to be unlawfully discharged by New York non-profit for Facebook discussion.
Hispanics United of Buffalo provides social services to low-income families. It fired five of its employees after they argued on Facebook over some of their working conditions, such as work load and staffing issues.

A National Labor Relations Board Administrative Law Judge has found that the Buffalo nonprofit organization unlawfully discharged the five employees. It all started with an employee overhearing a coworker criticize other employees for not doing enough to help the organization's clients.

She then went ahead to post the allegations on her Facebook account. Responses from other employees included defences of their own work, criticisms of working conditions, staff load comments and so forth. Hispanics United responded by discharging the five employees who took part.

The National Labor Relations Board (NLRB) is getting an increasing number of charges related to social media sites in recent years. This case is the first involving Facebook that has resulted in an Administrative Law Judge decision, following a hearing.

Judge Amchan found that the Facebook discussion was protected concerted activity within the meaning of Section 7 of the National Labor Relations Act, because it involved a conversation among coworkers about their terms and conditions of employment, including their job performance and staffing levels.

He also found that the employees did not engage in any conduct that forfeited their protection under the Act, after Hispanics United had accused them of harassing an employee who was originally mentioned in the first Facebook post.

The five employees must now be reinstated and awarded backpay.